"Art is in the Air" Plein Air Event, Jun 25-27
Jun 30, 2021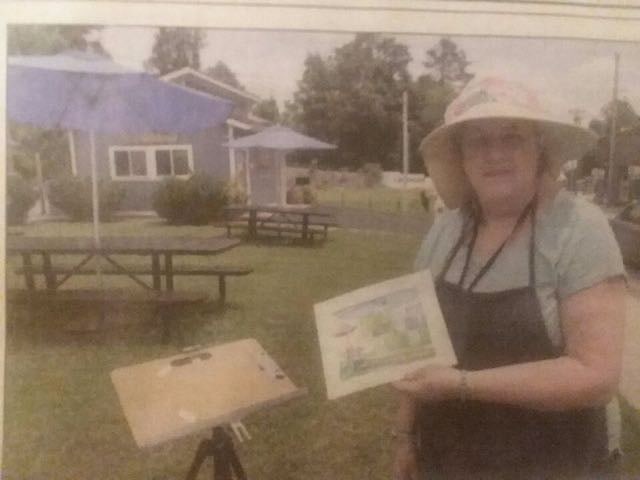 "Art is in the Air" Plein Air Event, Transylvania Times, June 27, 2021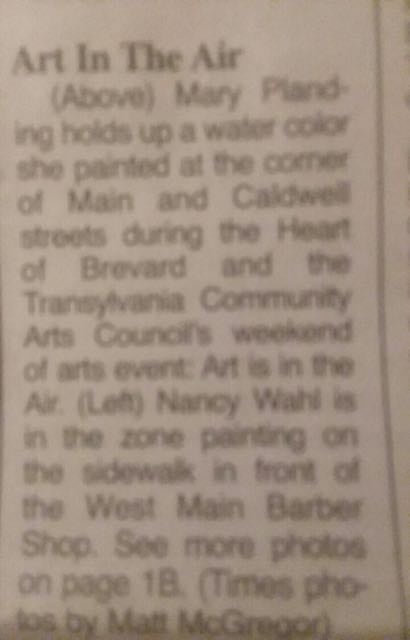 What a surprise! During the weekend painting event, all sorts of folks were taking photos of the 24 artists as we painted throughout Brevard, NC's downtown area. The event was put on by the Heart of Brevard (the local business downtown association) and the Transylvania Arts Council. Never did I ever expect to see a photo of me in the paper, but there I am!
For this event I decided to paint with watercolors rather than my beloved soft pastels. It was far simpler (and cooler) to work with them. Besides, it had been awhile since I did an event with watercolors, and I wanted the challenge.
It was wonderful! The producers made sure that there were lots of volunteers available to spell the artists so we could take rest breaks to grab something to eat or visit the restrooms. What a wonderful luxury! The artists' reception on Friday evening was a lot of fun — I got to meet many local artists I hadn't yet run across, not to mention various business owners.
And because we were on the streets of Brevard on Friday and Saturday, we were able to meet lots of visitors as well as the locals who were out in force, both enjoying the party-like atmosphere.
Here are a few quick photos of the watercolors I completed for the event. They'll be up on the site as soon as I get high quality photos taken.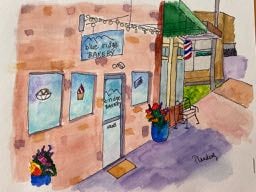 Good Eats (Blue Ridge Bakery, Brevard, NC)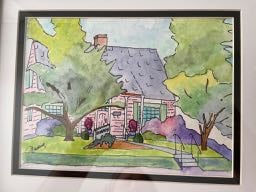 Pretty in Pink (Dims' Realty, Brevard, NC)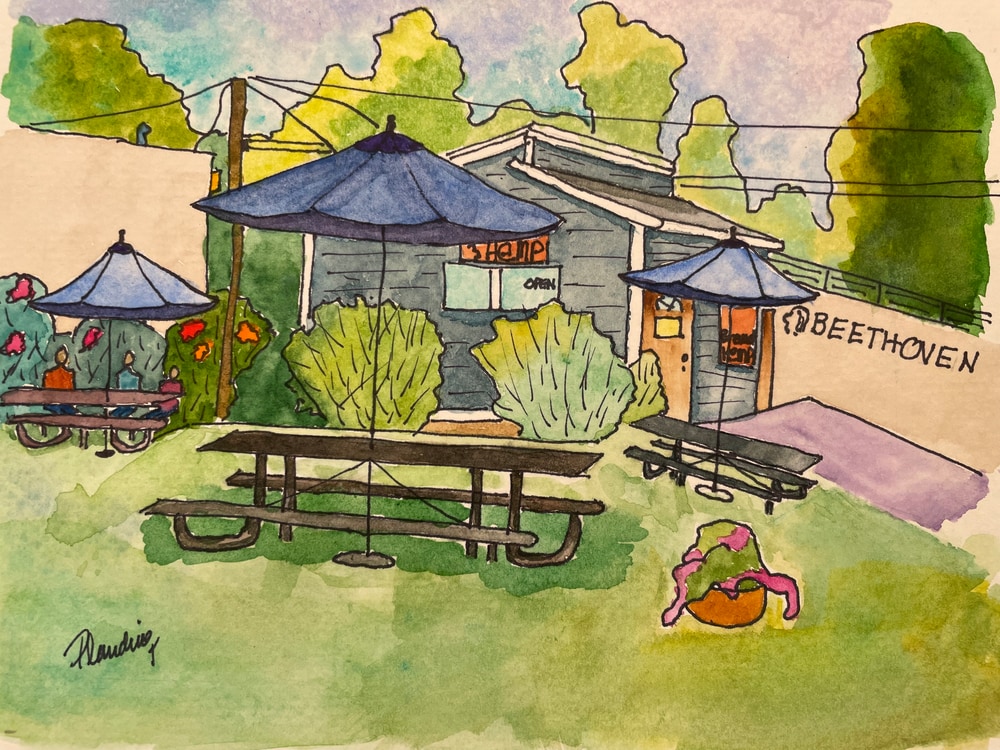 Picnic in the Park (Blue Ridge Bakery / Brevard Hemp, Brevard, NC)