Community means everything among artists
Mar 22, 2021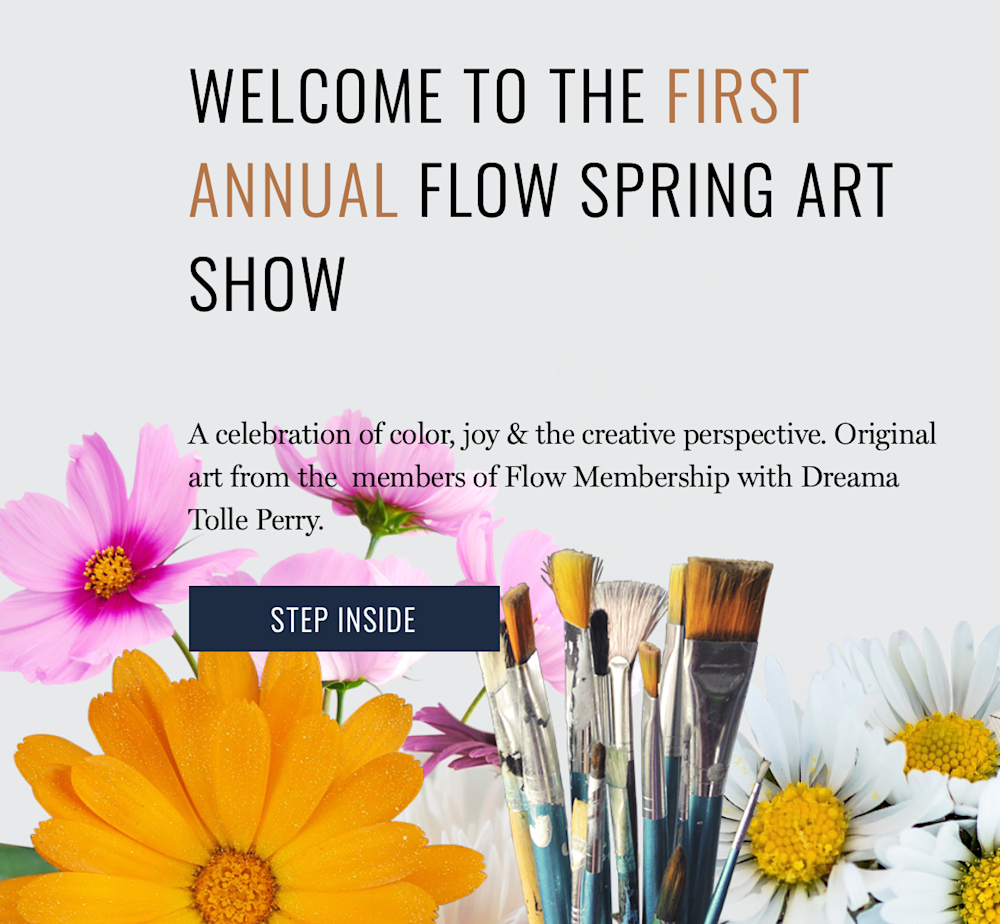 Most artists experience the ups and downs of creativity. It is an inevitable cycle and although you know it happens from time to time, sometimes it hits you without warning. Sometimes it comes on you gradually. For me, I had been struggling for awhile back in early 2017, but I didn't realize how much I was having difficulty. I chalked it up to being pressured with running my digital marketing agency and not having enough mental space to pursue my art.
It wasn't until I went to the bi-annual IAPS (International Association of Pastel Society) conference in Albuquerque later that summer that my plight dawned on me unexpectedly. I was so excited to be going to this conference. I'd been saving up both time and money to go and surround myself with pastelists — we were still a bit of a rare breed back then — and wallow in learning from so many experts, sharing experiences, having fun, and honing skills. I was so happy because I finally got into an all-day workshop with a pastelist I'd been following and greatly admired, Kim Lordier. Her workshops were always sold out within seconds of being announced, so this was a very big deal for me.
The day arrived and I hustled in 20 minutes early to claim a spot to find that the only place left was in the back of the room with about 25 folks. Kim was already there, set up and ready to go and started her 45-minute demo and lecture. I listened and watched, spellbound. Then, it was time for us to get to work. And for the life of me, I couldn't choose what to paint from among the photos I brought with me. I'd never had that problem before. Finally, I just picked one and started in. And discovered I couldn't even draw a thumbnail. I couldn't discern shapes, I couldn't see values. I thought I was losing my mind. I wasn't nervous or frightened. I was mentally blocked and couldn't figure out what was going on. Still, I pushed through. Instead of 15 minutes to do 2-3 thumbnails, it took me 45 minutes to do 1. But I did it. And eventually got to my sanded paper and began laying out the underpainting. After about an hour, Kim made it around the room and got to me. And bless her, she asked the perfect question, "How can I help you?" All of a sudden tears began to come and I blurted out, "I think I've lost my confidence. I can't seem to paint anything anymore." I shocked myself. Where did that come from?
I was astonished when she wrapped her arms around me and began to rock me. She said, "Mary, we all go through this. Every single one of us." She looked around the room and asked if anyone else had experienced this and the next thing I knew, I had all these artists hugging me and encouraging me that I'd get through it. Kim gave me some advice and this literally transformed me. She told me that perhaps the problem was that I knew too much and trying to apply too much all at once. She advised me to "Try another medium for awhile and become like a child again, be open, learn new things and see what happens." BOOM! It was like a thunderclap went off over my head.
I ended up deciding to pursue another medium. It was going to be either watercolor or oil. And the Universe answered me. I'd been seeking a new mentor/teacher and this woman suddenly showed up in my view. Dreama Tolle Perry came into my life. And I began studying oil painting with her. Taking one immersion workshop opened my eyes. I could start to see shapes, values, and colors again. I began to experience composition and color differently. And I was having fun. Even more astonishing, there was no more mental block to my pastel work and it too began to flourish. Her gentle teaching, compassion, and love of art was contagious. Her easy way of showing you what to do and how to do it made it pure joy and so much fun to study with her.
Eventually Dreama serendipitously began an online monthly membership program called Flow in April 2020 — the timing could not have been more perfect. And in Flow I found a family of artists that I never even imagined I'd ever find. Under Dreama's leadership and teaching, I've learned so much. More importantly, I've become part of a truly loving community of artists. Where I've made lifelong friendships and expect to make many more of those. A freedom of expression, a safe space to show my work and get encouragement. And the amazing thing is that there has never been single hurtful or harsh word by anyone. NOT. ONE. In a world gone mad with social media where courtesy and kindness seem to be the exception rather than the rule, Flow has been my sanctuary, my artistic harbor. It has become my family in a way that's hard to explain if you haven't experienced such a community.
And thanks to Dreama's vision, and her extraordinarily hard-working behind-the-scenes team, they have put together the first Annual Flow Members' Art Show. More than 200 artists are participating with more than 700 works of art. We are artists from all over the world, of different ages and generations, with so many different stories, having taken different paths to fulfill our artistic destinies. We paint in a myriad of unique styles, with favorite quirks and subjects. Yet we are a harmonious bunch of genuinely kind (and talented) people who can't wait to help each other succeed no matter what we each need. There have been illnesses, deaths, weddings, divorces, births, surgeries, graduations, and uncountable learning moments. Through it all, we've come together as one unified family of love and joy.
For this, I owe a personal thank you to Dreama, her husband Ron, her daughter Desirée, the rest of the team and my fellow FLOWers and Dreamettes. You have all come to mean the world to me. And I thank you from the bottom of my heart.
Please visit the Flow Annual Art Show. Relish the art. For many of the artists, this is their first time showing their art publicly — a huge step in their growth that takes enormous courage. Some work is for sale, so please feel free to indulge. Every piece of art you buy lifts the world up by providing more beauty and joy. Not to mention supporting us artists who are endeavoring to make art their career.
Here is the link to my page in the show: https://flow.dreamlovepaint.com/profile/mary-planding-north-carolina/
Here is the link to the entire show: https://flow.dreamlovepaint.com/flow-show/